The industrial Paper Shredder for Cardboard is designed to provide runners runners with a means of managing their trash. Employed in most modern offices, the paper shredder for cardboard is an excellent way of clearing away cardboard pieces quickly and efficiently under the assumption that there are no confidential documents on them. The industrial paper shredder is also largely used trade show exhibitors to clear away unused boxes at their booth after the event has come to an end.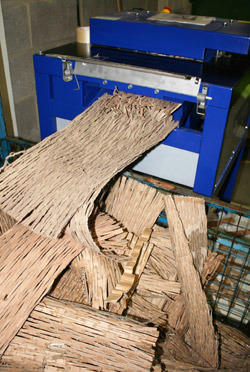 If you would like more information please contact us.
Most businesses will have to deal with cardboard at some point in their lifetime. For many, the recycling process is a complicated and tedious process due to the number of steps required. In order to save both time and money, businesses should consider investing in an industrial paper shredder for cardboard shredding.
Industrial Paper Shredders are designed to help you get rid of old boxes and other cardboard products that might be lying around your office or warehouse. Feed these items into the machine and it will turn them into tiny pieces in a matter of seconds. If you need to remove large quantities of cardboard from your space, the best way to do so is renting an industrial paper shredder for a day or two.