Some people like to save what they consume, but for those that don't there are cardboard shredders. Cardboard shredders come in many different styles and sizes; some are for personal use while others are designed to fit in the back of a store. The store models can help store owners avoid large fees from recycling companies who refuse to pick up items with staples or tape attached.

For more information please visit on website or call on : +91 9820020714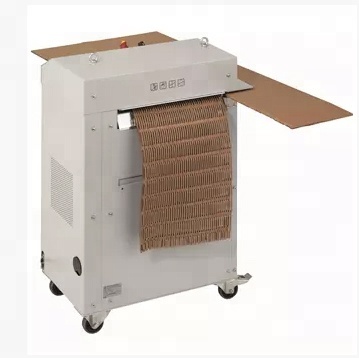 In the past, people have been recycling their cardboard packaging throwing them out with their regular household trash. But as those items break down in landfills, they release harmful methane gas and contaminate soil and water. In response to this, many companies have started manufacturing cardboard shredders that will help turn this old paper into a clean energy source. With a cardboard shredder, you can recycle your box whenever you need to take it out of your home or office.
EZIPAC is a manufacturer of Cardboard Shredders in India. In 2001, EZIPAC introduced the world's first Cardboard Shredder with a hydraulic system. The hydraulic system provides the necessary force to turn and shred the cardboard. This ensures that all pieces of cardboard are shredded to a uniform size and shape, making it easy to handle and dispose of.